Economic Perspectives and their impact on the Latin American region
The first session for this year was held on JANUARY 25, 2023, at 9:00 am (Panama Time).
The topic Economic Perspectives and their Impact on the Latin American region will be presented by Mr. Axel Christensen, Director of Investment Strategies at America Latina de BlackRock, and Mr. Alberto Bernal, Director of Global Strategies at XP Investments.
You can view the session here: https://youtu.be/Vt4Pga4RZo8.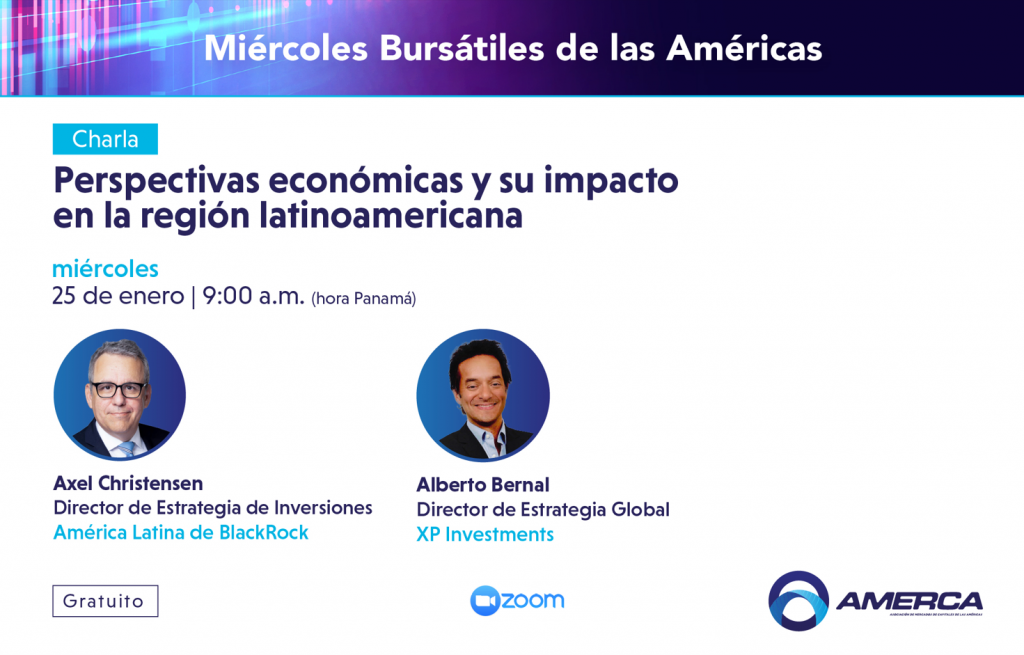 Analysis of Gender Equality in Latin American Corporate Directories
This session took place on March 22, 2023, at 8:00 am (Central American Time).
The topic Analysis of Gender Equality in Latin American Corporate Directories will be presented by Mrs. Tiffany Grabski, Director of the Academy UN SSE accompanied by a panel consisting of the following:
Mrs. Milagros Montenegro, General Manager at Cenival (Nicaragua)
Mrs.  Adriana Rodriguez, General Manager at ACOBO Puestos de Bolsa (Costa Rica)
Mrs.  Matha Coronado, General Manager at Central de Valores Nacional (Guatemala)
Mrs.  Patricia Pacheco, Legal Manager at Bolsa de Valores de El Salvador
You will be able to view this session soon