ENFOQUE AMERCA is the quarterly newsletter shared by the Capital Markets Association of the Americas or Asociación de Mercados de Capitales de las Américas (AMERCA).
AMERCA is the Capital Markets Association of the Americas, which includes the Exchanges of Costa Rica, Ecuador, El Salvador, Guatemala, Honduras, Nicaragua, Panama, and the Dominican Republic. It constitutes the evolution of BOLCEN, a product of the integration of exchanges in countries of South America.
This alliance of exchanges was founded on September 8, 1994, with the objective of promoting the stock market of its members, strengthening cross-border links, and integrating a large common market of easy and fluid access for issuers and investors of all member exchanges.
AMERCA, aware of the continuous evolution of the markets, manages the regional integration model focused on the collection and distribution of relevant information on the issuers and markets of its members, as well as the creation of reliable and timely processes for custody, negotiation, compensation, and cross-border settlement.
The exchanges, members of AMERCA, have the vision of establishing laws, systems, and mechanisms that allow efficiency and agility in the negotiation and exchange of values ​​between countries, moving towards models and standards with worldwide projection and acceptance.
The Dutch Caribbean Securities Exchange as the newest Member of AMERCA will be featured in the next newsletter which will be the first for 2020. Stay tuned!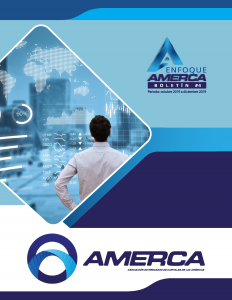 Download ENFOQUE AMERCA 2019 Q4 here