We are very happy to announce that this past Wednesday, January 29,2020, the DCSX became an official member of AMERCA- Asociación de Mercados de Capitales de las Américas (Association of Capital Markets of America), formed by the Stock Exchanges of Costa Rica, Ecuador, El Salvador, Guatemala, Honduras, Nicaragua, Panamá and the Dominican Republic.
DCSX representatives, Abedd Hammoud, Managing Director/CEO, and Diana Intriago, Commercial Officer, attended Amerca's Members Meeting on Panama, to make a presentation and formally request to become a Member of the Association, which was accepted by all the participants.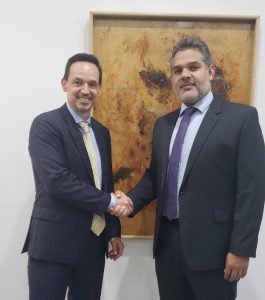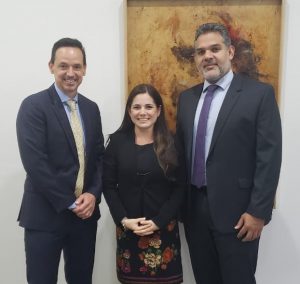 AMERCA is an alliance of Exchanges founded in 1994 (previously called BOLCEN) with the purpose of promoting the markets in the region, strengthen their border cooperation, and build a common market with easy access for issuers and investors.
Thanks, AMERCA! We are very excited to be part of this prestigious group of Exchanges, as this gives all the members the opportunity to connect and expand our markets and generate new businesses for the region.
In the front row from left to right: Mr. Abedd Hammoud, Managing Director DCSX, Mr. José Rafael Brenes, Managing Director BNV Costa Rica, Mr. Rodolfo Kronfle, President BVG Guayaquil, Mr. Valentín Arrieta, General Manager BVES El Salvador, Mrs. Elianne Vilchez, Executive Vice President BVRD Dominican Rep.
Second row: Mr. Gerardo Arguello, General Manager BVN Nicaragua, Mrs. Olga Cantillo, Executive Vice President BVP Panama, Mr. Alex Quezada, Business Manager BVP, Mrs. Diana Intriago,  Comercial Officer DCSX, Mrs. Oriana Rumbea, General Manager BVG, Mr. Eduardo Estrada, Business Manager, BVES, Mr. Rolando San Román, General Manager BVN Guatemala.