World Investor Week 2020 (WIW2020) is a week-long global campaign, starting from Oct 5 to Oct 11. Due to Covid-19, the WIW2020 will be celebrated as well as throughout October and November. As closing of the WIW2020 celebration, the DCSX will host a FREE Virtual Event on Friday, November 27 at 11:00 am (Curaçao Time) titled LEARN2GROW.
During this session, you will learn more about:
DCSX as an organization and what is in it for you as a Business Owner or as an Investor.
Capital Markets, Securities, & the Listing Process.
Alternative Ways to Grow your Business.
Register here:
https://us02web.zoom.us/webinar/register/WN_pSXSwp9QSg-AIGIDpQ5-dg
PROGRAM (11:00am – 12:30pm Curaçao time)
Opening
Welcome words
General considerations, benefits, responsibilities for businesses and investors when we talk about listing and investing in listed entities
Listing Process
Importance of a developed Capital Market, encouraging businesses to entertain the idea of listing and at the same time explain the supervisory role by CBCS to assure that investors are protected as best as possible.
Curacao Heritage Fund Experience (Business Case: take-over of a real estate portfolio)
Building Depot Experience (Business Case: financing Building Depot Member Services operations and refinancing Building Depot)
Q&A
Download the program: PDF
Speaker's BIOs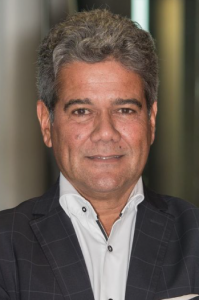 René Ph. Römer | Senior Commercial Advisor @Dutch Caribbean Securities Exchange
Mr. Römer was previously CEO of the "DCSX". During the past 37 years he has worked in the international fiduciary and banking services industry both as an employee, Member of Management and Board of Directors of several financial institutions. Mr. Römer holds a Master's Degree in Law at the University of the Netherlands Antilles. Mr. Römer during his presentation will explain possibilities, advantages and other insights regarding the listing on a securities exchange for both businesses and investors.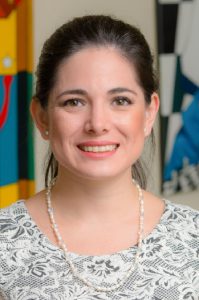 Diana Intriago | Commercial Advisor Latam @Dutch Caribbean Securities Exchange
Mrs. Intriago is an Ecuadorian Corporate Lawyer and holds a Master's Degree from the Universidad Carlos III de Madrid. She has more than 10 years of practical experience in the field of business law. She has worked in well-respected law firms in Ecuador, and has been a legal advisor of private and public sector entities. She was previously the legal counsel of the DCSX and contributed to the development of DCSX' enhanced regulatory framework, local impact and international reach. With her current position, LATAM capital markets Commercial Advisor, her focus is on making SME's in LAtAm aware of the DCSX possibilities also for them. During her presentation, Mrs. Intriago will explain the DCSX listing process.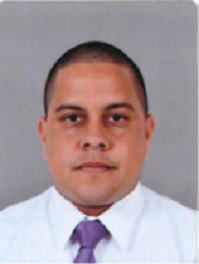 Errol Cova | Head of Investment Institutions and Trust Supervision Department @Centrale Bank Curacao & Sint Maarten
Errol Cova is employed at the Centrale Bank van Curaçao en Sint Maarten ("CBCS") and is currently the Head of the Investment Institutions and Trust Supervision department. Mr. Cova has over 20 years of experience in the financial services/supervisory sector, mainly in the area of (supervision and regulation of) securities business and exchanges, fund administrators, and trust service providers. Mr. Cova has also assisted with the Mutual Evaluation of the Caribbean Financial Action Task Force ("(C)FATF") and the peer review on the Global Forum of Transparency and Exchange of Information of the OECD.
Mr. Cova also chairs the Innovation Platform of the CBCS, which functions as an advisory body to Executive Board of the CBCS. Additionally, Mr. Cova is the CBCS' representative on the IFIE Global Board, and was recently requested to Chair this IOSCO partner organization. As of January 1, 2021 Mr. Cova will be the transitional acting Chair of the IFIE Global Forum. IFIE is a global network of (regulatory) organizations committed to building stronger, more resilient economies through improved financial literacy and investor education programs.
Mr. Cova holds a degree in Industrial Engineering and MBA in Finance and International Business.  His presentation will focus on the importance of developing an active capital market while at the same time protecting the investing public.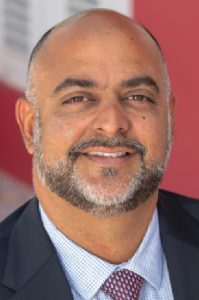 Bharat Bhojwani | Managing Director @Curacao Financial Group (cfg)
Born and raised on Curacao, and returned to his birth island in 2005 to contribute with knowledge and experience in the financial sector. His heart lies in business lending. First experience in the banking sector of the Netherlands in 2001, then quickly followed by New York and Curaçao and since 2012 as an independent advisory firm – The Curaçao Financial Group N.V. The latter constituted the Curacao Heritage Fund, an investment fund invested in businesses and buildings in the Pietermaai area, Mr. Bhojwani will explain the experience of having brought Curacao Heritage Fund to DCSX.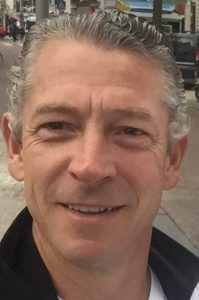 Justus Martens | Managing Director @Building Depot
Justus started his career as a commodity banker in 1989 at MeesPierson in Amsterdam where he was active in advising and financing traders and processors of commodities around the world. In 1993, he left with a team for a competitor, ING Bank. In 1996, he became an entrepreneur and established the Global Foods Group in Curacao (www.globalfoodsholding.com) which developed into a large global trader, processor and distributor of sugar and other agricultural commodities. The group diversified into the production of sugar, ethanol and bio-electricity from sugar cane, and founded the CNAA group in Brazil (total investment: USD 1 billion) with over 60,000 ha's of sugar cane plantations and over 3,000 employees.
The majority of the equity for CNAA was provided by a number of very reputable private equity companies (including Goldman Sachs), through which he became involved with private equity investments. Justus not only has extensive experience as an investor and working with investors; he also has been a hands-on operational manager of small and large companies, dealing with a full range of corporate issues.
Justus earned his BBA from Nijenrode University, holds MBA's from University of Florida (Finance, 1988) and Nijenrode University (International Business, cum laude, 1989).
Justus, will elaborate on some "lessons learned" by the local company Building Depot in Curacao through the issuance of Bonds on the DCSX.