Miércoles Bursátiles de las Américas (Capital Market Wednesdays of the Americas) is an initiative of AMERCA – Asociación de Mercados de Capitales de las Américas (Association of Capital Markets of the Americas) that started in 2020. AMERCA is formed by the Stock/Securities Exchanges of Costa Rica, Ecuador, El Salvador, Guatemala, Honduras, Nicaragua, Panamá, the Dominican Republic, and Curaçao.
Miércoles Bursátiles de las Américas consists of a series of free webinars (4). This year the webinars will take place on Wednesdays at 8:00 am (Central America Time) during the month of October and November. The presentations and panel discussion will be provided in Spanish. The topics include:
October 13: Economic Vision, The Evolution of Markets, coming out of the Pandemic (Presentation)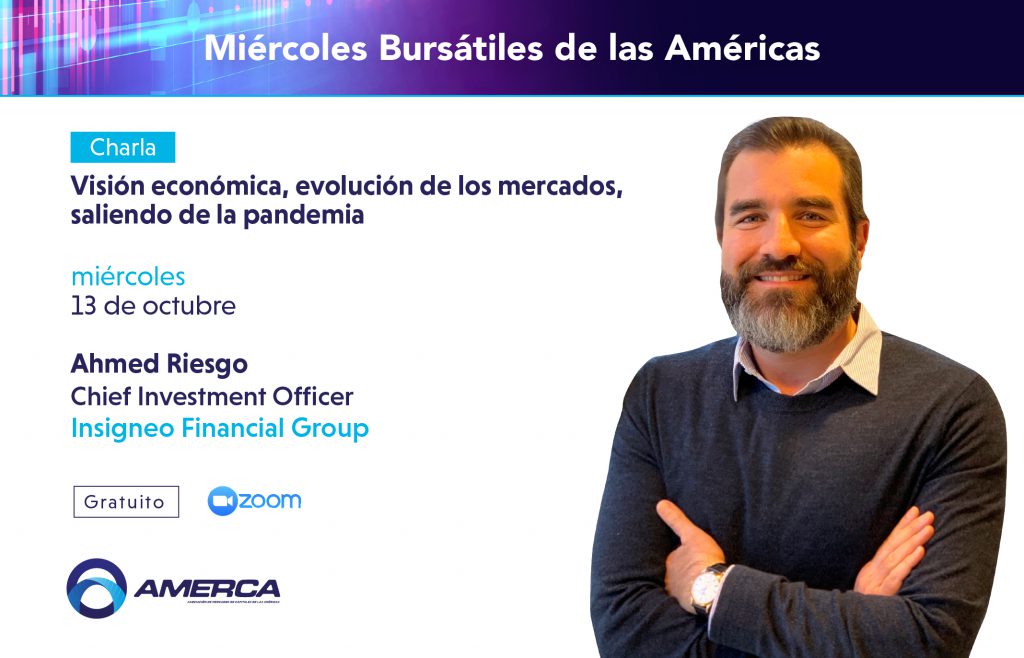 October 20: Pension Operators and their influence on the Capital Markets and Economies. Projections Towards the Future (Panel Discussion)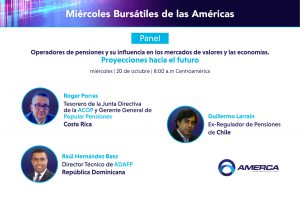 October 27: Lessons Learned  from the consolidation of  Exchanges (Presentation)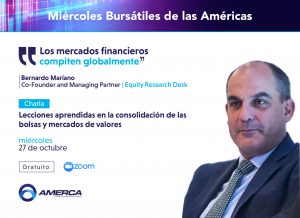 November 3: Blockchain and Crypto Assets: Identifying Opportunities for the Financial Sector (Presentation)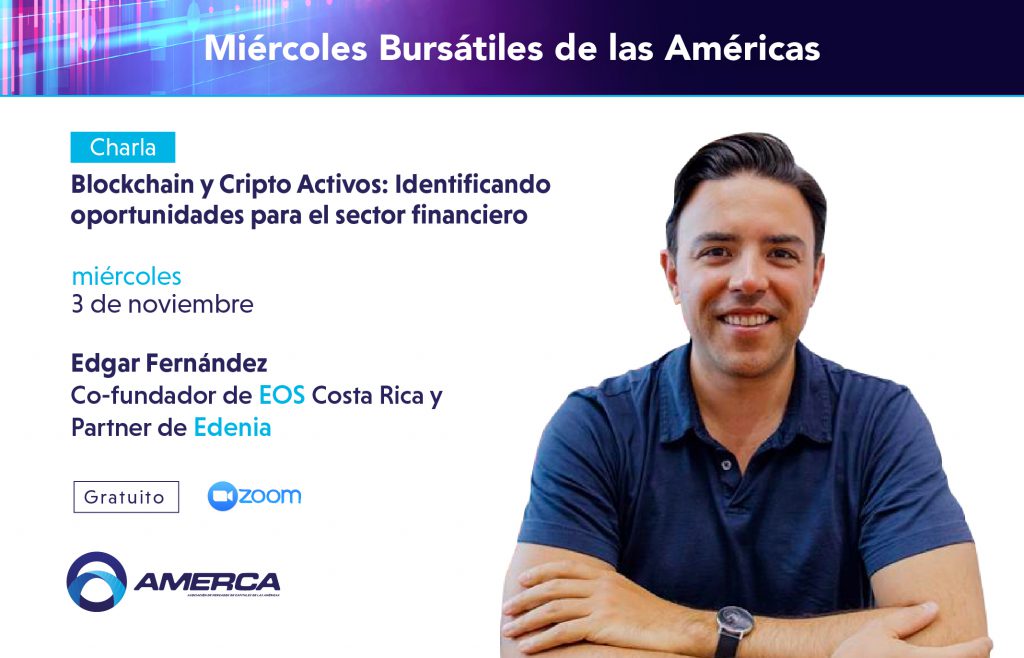 In order to access them, you must register here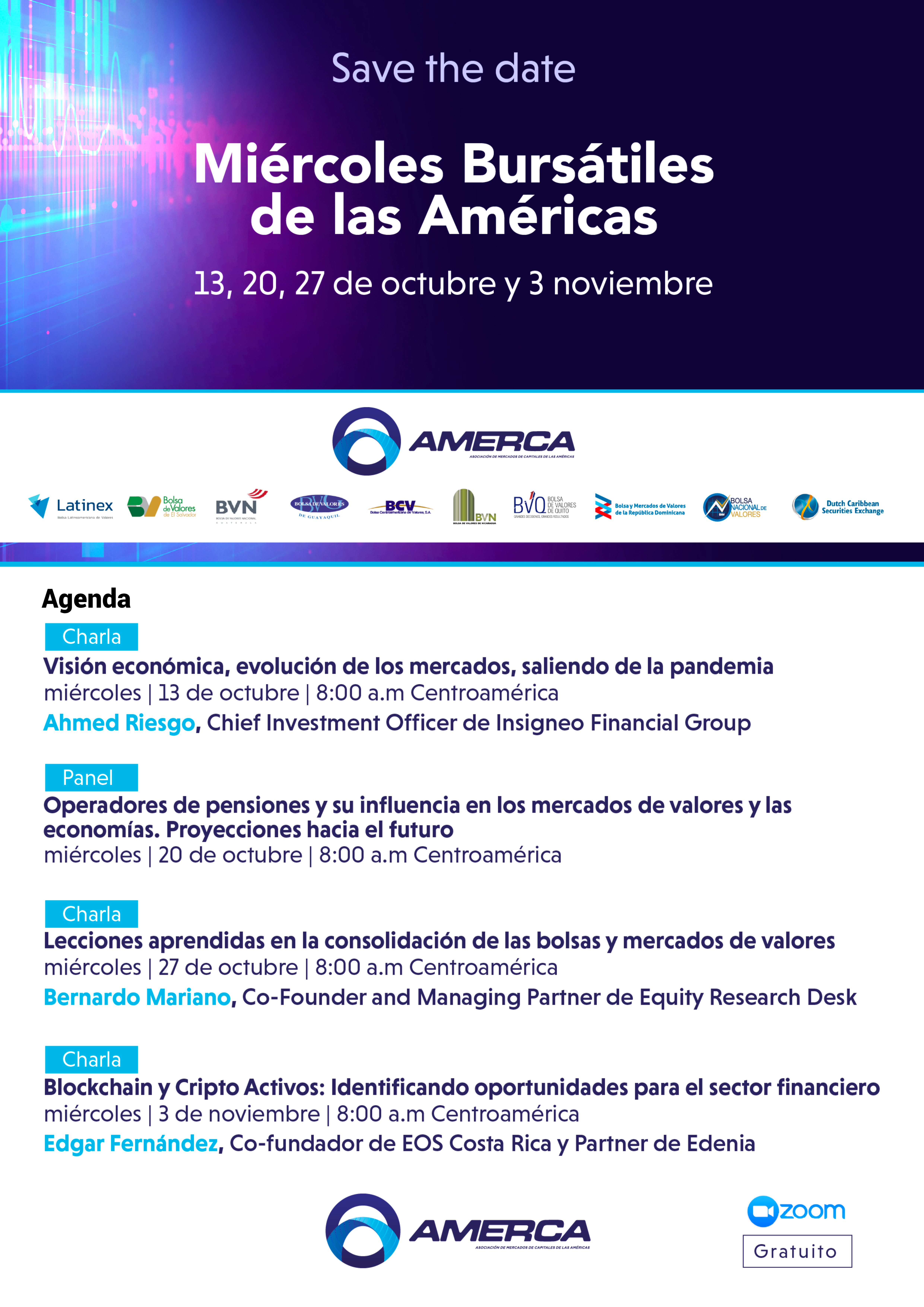 Curious about how 2020 edition? Find below the links to the articles:
Session 1  Impacts of Covid-19 in the AMERCA region.
Session 2 Cross-Border Operations and Opportunities.
Session 3 The Impact of the Capital Markets on Economies
Session 4 SMEs Financing Alternatives in the Capital Market
For us, it will be an honor to have you as a participant in the 2021 edition of the Miércoles Bursátiles de las Américas.
Make sure to not miss this opportunity:

 register today!